We offer more than a job – we want you to build the life that you want.
Here at the Elevate Agency, we're all about being flexible and working when it best suits.
You could be more of a night owl, or you're up and raring to go with the lark's fart, so to speak!
Take a look at our current positions:
We currently have no open positions, but please send us your details for us to keep on record!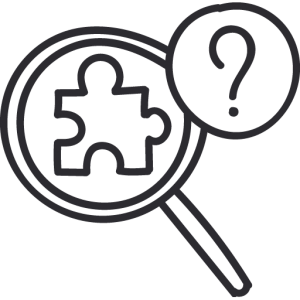 Who we are 
Founded in 2010, our small and dynamic company has a number of elements and brands that the successful applicant will be working in. These brands vary in disciplines – so no 2 days are likely to be the same: one moment you could be creating an eye catching post for Instagram, and the next creating a cheeky  blog post. 
As one of the Directors is a certified master coach, personal development plays a big part in the company's ethos. And with an upcoming, slightly cheeky Seductology TEDx talk on the horizon, there will be many opportunities to learn business development skills too. 
 
Who we're looking for 
As we're a small team, we're looking for just the right person to join us as the Digital Marketing Exec. 
We want to know that you will come into this role giving 100%, drawing on your experience working in the digital landscape, and want be on this journey with us for a while to come.  
We need someone who uses their initiative and is a completer/ finisher. You're always thinking "what else is there to do – how else can we grow and promote?" 
You should also have excellent written and verbal communication skills, and have experience with working with some, if not all, of the below: 
Posting, scheduling and interacting on Facebook, Instagram and LinkedIn

 

Youtube, Pinterest and TikTok

 

Adobe Creative Cloud

 

Microsoft Office

 

Google Analytics & Google My Business

 
SEO best practices

 

Writing copy for blog posts, web pages and email marketing campaigns

 

Email Marketing

 
Knowledge of Google and social media advertising is beneficial. 
We don't expect you to know how to use (or have even heard of) some of the tools that we use, but that's OK, as full training will be provided. 
 
Job Description 
The main duties of the role will involve:- 
Writing fun, cheeky and scroll-stopping copy across marketing medium, including emails and social media.

 

Writing and creating blog posts.

 

Social media scheduling, content managing and interaction.

 

Website updates – depending on the brand, different platforms are in use. Training will be provided.

 

Ensuring that our Google My Business profiles are managed and up-to-date.

 

Networking both physically and digitally.

 

Managing and promoting our affiliate schemes.

 
Report and documentation management.

 
Job Details 
Job Type: Part-time (20 hours a week), permanent 
Salary: circa £21,500-£23,500 pro rata 
What's provided 
Remote working, with the occasional visit to our Southampton HQ.

 

Supportive working environment – as one of the owners is a certified coach, personal development is always available.

 

Full training on all the systems/ software in use (CRM, accounting etc)

 

Pension contributions

 
If so, then please email [email protected] along with your CV and we'll get back to you!