NFTs and Blockchain: What it means for small-to-medium-sized businesses?
By now you've probably heard of the growing popularity of blockchain, in shock at the volatility of bitcoin (and its many variants) on the stock market, and maybe you've even seen the current frenzy around NFTs.
The question is what are NFTs, and are they at all relevant to you and your small/medium sized business?
Here at Elevate Agency, we try to stay up to date with all the latest technology so we can provide the best services to our clients, elevate their businesses and keep them ahead of the competition.
Here we've put together a 'Blockchain and NFTs 101' to give even the least tech-savvy business owners context about the very futuristic but applicable nature of Blockchain and NFTs.
Blockchain is the technology that facilitates the use of Bitcoin for transactions, but over the last few years, forward-thinking companies have started to utilise blockchain for several different and impressive reasons.
Before looking at these inventive uses, let's first look at (in Lehman's terms) what blockchain is. Blockchain is a digital 'public ledger' that has no centralised location. It allows digital information to be distributed and transferred, using computing power all over the world to execute this. The digital data cannot be copied, which makes it completely resistant to corruption and hacking.
It is easy to see why blockchain in combination with a cryptocurrency like Bitcoin would be appealing to those who want to keep their money secure. No bank or state is involved, it's not tied to any real-world currency (which means it's less susceptible to drops in value tied to the country), and all transactions using blockchain keep users anonymous.
So that's blockchains usage with cryptocurrency, and while reading the description above you probably started getting ideas as to how this could relate to other sectors.
Some future-thinking companies that have used blockchain:
Back in 2017, Spotify purchased a blockchain start-up called Mediachain and used the technology to keep an accurate charter of artists license agreements, tracks, and contracts.
Siemens is using blockchain in the Brooklyn Microgrid project. The project itself allows prosumers who own solar panels to sell their excess energy. Energy is a precious resource, and the utilisation of blockchain technology allows for a secure, transparent, and risk-free ledger of transactions dealing with sometimes massive purchases.
Now with the knowledge of the wonders of blockchain technology, we can consider the growing trend of NFTs.
NFT stands for Non-Fungible Token. That name doesn't exactly illuminate the nature of NFTs anymore, so let's break the term down. Non-fungible means unique or not-tradable; you can trade bitcoin for another bitcoin that is the same. But a priceless, one-of-a-kind piece of art is non-fungible. A token in this case just refers to the 'thing'.
Ethereum (another cryptocurrency like Bitcoin) has a blockchain that supports NFTs. In the first quarter of 2021, NFTs have taken off online. Artists, influencers, celebrities, and many others have put music, artworks, videos, and many other digital items up for sale as NFTs.
This means that one person holds the ownership rights to the digital work, much like owning a piece of priceless art. For example, Grimes recently sold a 50-second video for $388,000.
You might have clicked on that link, right-clicked on the video, and found you can quite easily download the video. Does this nullify the whole point of NFTs? Yes and no. Yes, you can just as easily download the video and watch it. No, anyone can download and listen to an album, but only one person owns the master copies. It's a matter of worth attached to something. NFTs give digital goods a value that previously was only possible with unique, one-of-a-kind physical products.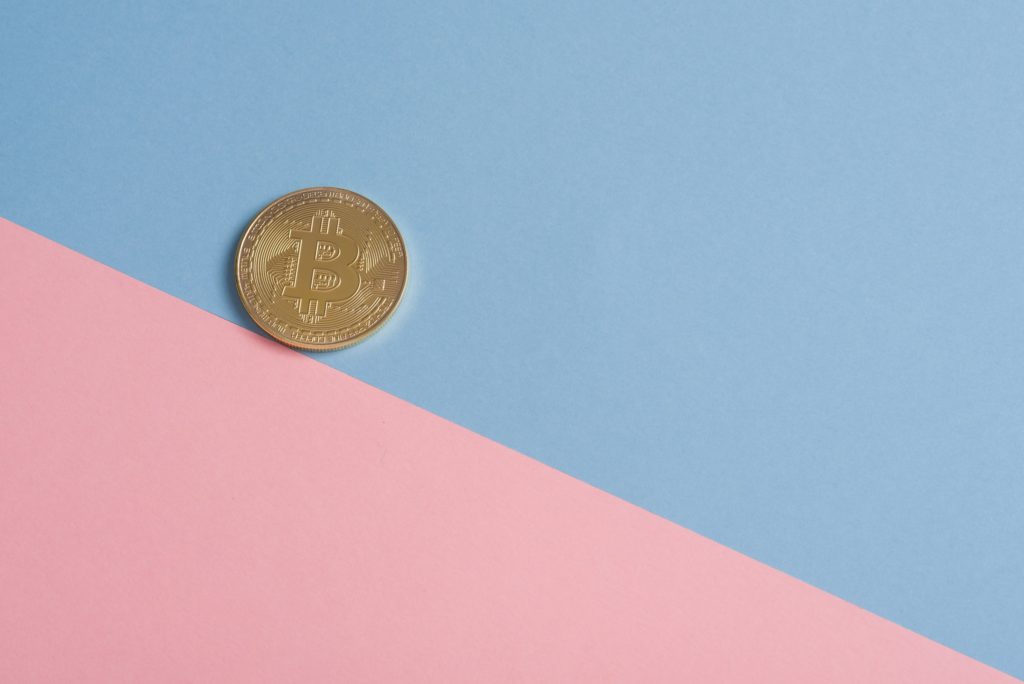 Application of Blockchain & NFTs for small-to-medium businesses
Now you know what blockchain and NFTs are, it is viable to use them in your small or medium business. It might feel futuristic or out of reach but being one of the first in your industry to use an NFT to sell a one-off original product to a consumer or using blockchain technology itself to protect your transactions or customer data transfer.
Now you might not be a world-famous artist like grimes or be Twitter founder Jack Dorsey who sold his first tweet for $2.9 million, but chances are if you've found this post you have a service or product you sell.
A scalable blockchain service like Aeternity could be a solution for a medium-sized business that has a good amount of technical know-how to implement blockchain into their systems. It can be used to secure documents or contracts, confirm identity, or even run payroll.
Setting up a digital product to sell as an NFT doesn't require you to have a degree in computer science, just an Ethereum wallet and the product you want to sell. Keeping it simple, your product would need to be virtually 'minted' by sites such as OpenSea or Cargo. When your digital files are minted, they can be sold on these platforms and the purchases go straight to your Ethereum wallet.
Both blockchain and NFTs at first glance seem like an unattainable futuristic way of doing business, reserved for only the cutting edge of companies. But when considering each, it's easy to see that they've become prominent because of how easy to access and prosumer friendly they are. They're usable by everyone who invests the time to learn about them, and here at Elevate Agency, we think that getting on board with a developing form of business is a great way to make yourself known in your sector.
Want to take your business to the next level by elevating your digital presence? Hit the button below to start working with us!