In this article we'll show you how to use Canva to create a professional logo within their intuitive design platform, no download needed!
So, you've got a brilliant business idea that you just know will take the world by storm. Or maybe you've got the know-how and expertise to start making passive income by creating a coaching course online. Perhaps your hobby or project is taking off and you want to start making money from it.
Then you come to your visual presence – and you're stumped. You might have zero design experience, or you might have played around with photoshop before, but you're no way near competent enough to call yourself a graphic designer.
So traditionally, you've got two options: hire a graphic designer to create your logo and visual content, or spend hours of your valuable time learning from dubious YouTube tutorials how to use one of many complex design programs.
Hiring a graphic design through a website like Fiverr is great if you have the revenue stream to cover these costs. However, if like many small businesses we work with, you're just starting out this can be unachievable.
Learning how to master graphic design software can be hugely enriching, but we're certain that your time is in high demand, and you'd rather be working on your brilliant business concept. So that leaves us a bit stumped, right?
Luckily – we've got a solution for you. Something with the creative flexibility of any professional graphic design software but with a far lower level of skill needed to utilise.
Canva is an all-in-one graphic design suite for those who want to quickly create stunning ads, logos, social media posts, proposal documents, and way more without the complexity of traditional creative programs.
The entire suite is hosted online and requires no download to start creating. There are a plethora of templates that you can use for FREE, and all are fully customisable with graphics and fonts from Canva or uploaded by the user. From animated Instagram stories to multi-page proposal documents – Canva has everything you need to create amazing, consistent graphics for your business or project.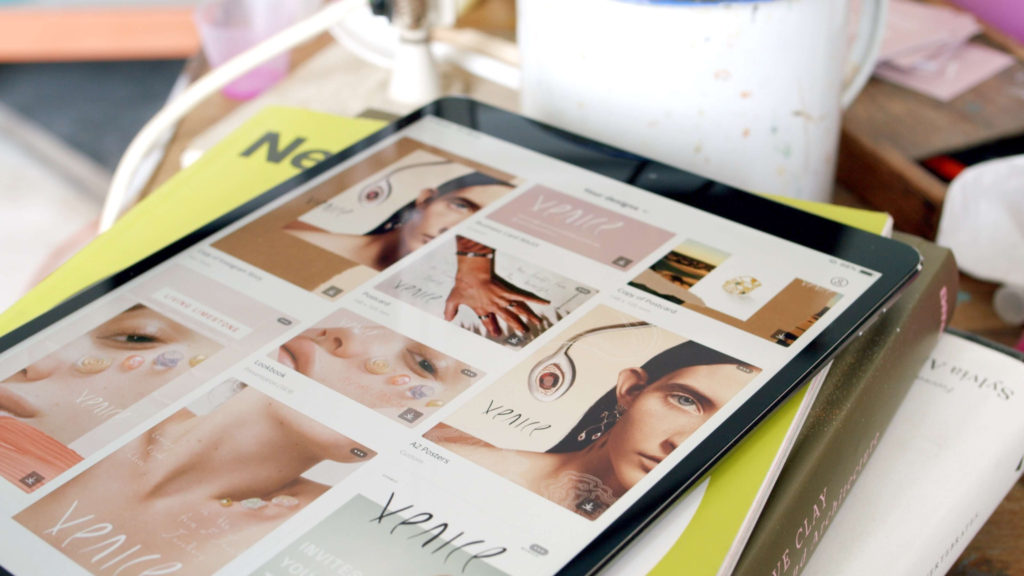 The Canva interface is incredibly intuitive, offering you templates and sample designs of many popular formats like Instagram posts, Facebook ads and even video content.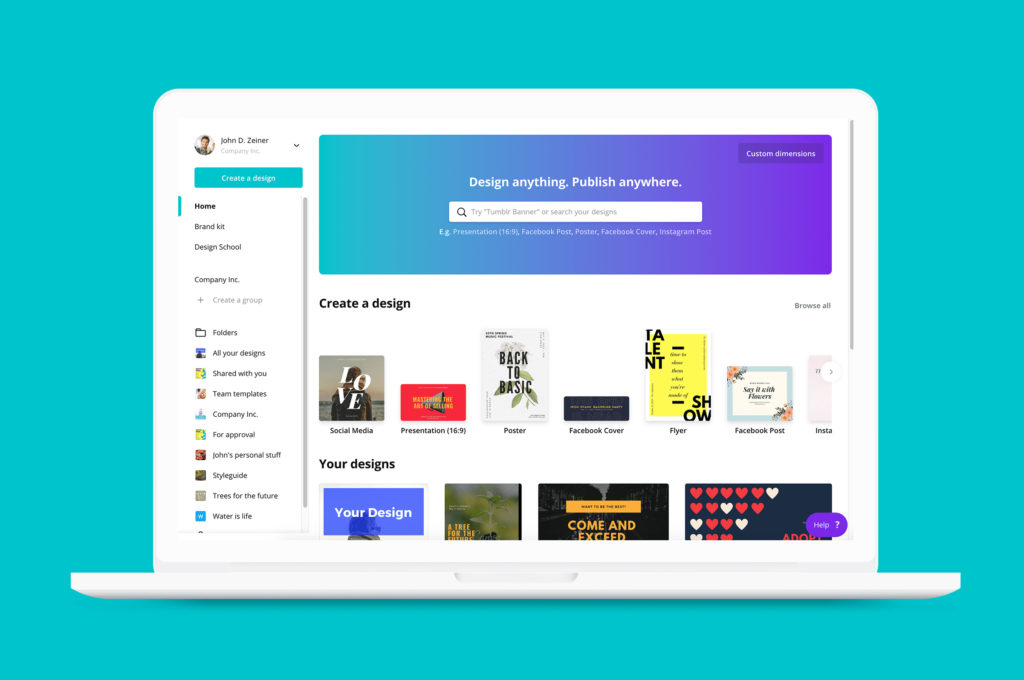 Click here to get to the Canva homepage & login/create an account – you'll then be greeted by the page above. In the search bar, you can find any format you want, but in this case, we'll search for a logo. You'll be taken to the design suite which you can see below…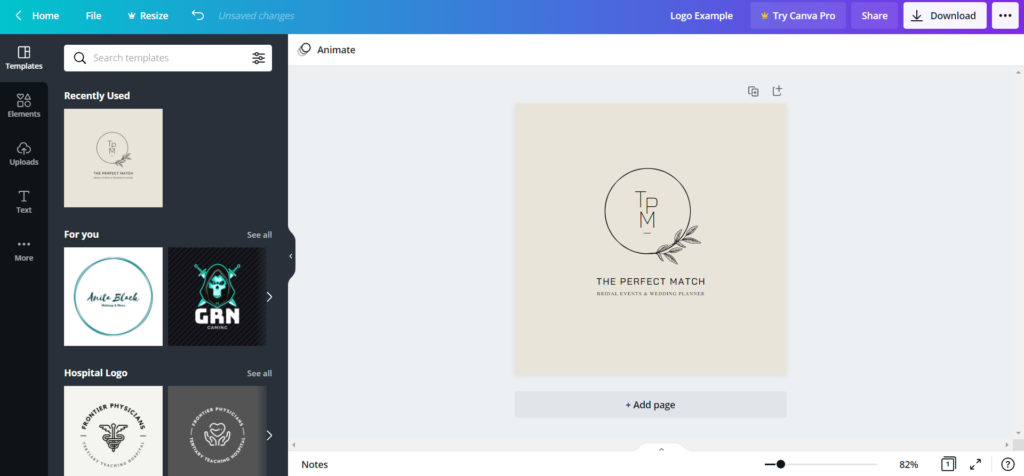 Here we've loaded up one of the templates you can find in the template bar to the left of the workspace. These templates are a fantastic starting point if you want some inspiration for your logo.
Next, we'll change some aspects of the logo around to make it our own…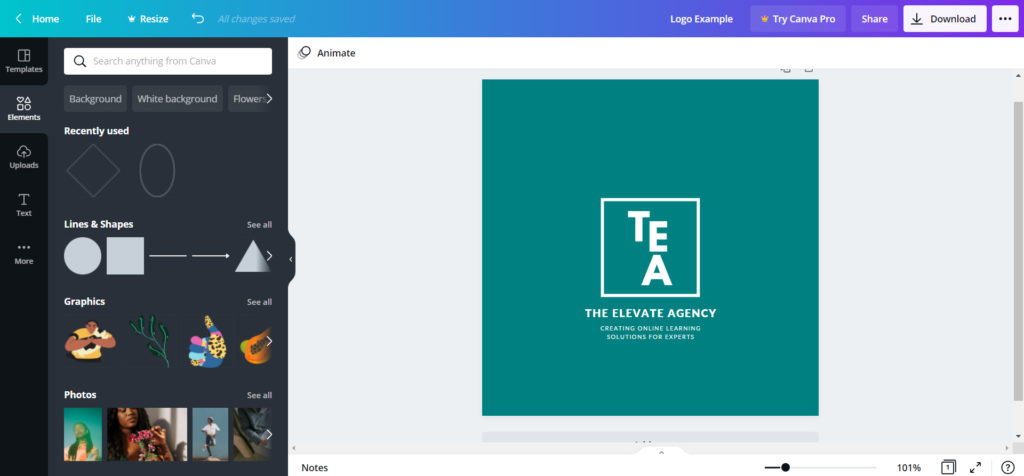 Just like that, using only the in-build graphics, tools, fonts and deign interface in Canva – we've created a bespoke logo. 
Using the template selected as a starting point, we did a few different things to create our own logo:
Graphics – Canva has a huge amount of in-built, free-to-use graphics and images that you can drag and drop straight into your logo. For example, we used the simple square shape from the 'Lines & Shapes' section to give the logo a nice clean feel. 
Text – Canva also features a huge library of fonts in different weights and styles for use in logos. In this example, we switched up the font to a more modern font family, and altered the colours using the editing tools within Canva. 
Uploads – Canva allows you to upload your own imagery or graphics if you have any. This means you can easily keep all your company or projects media consistent.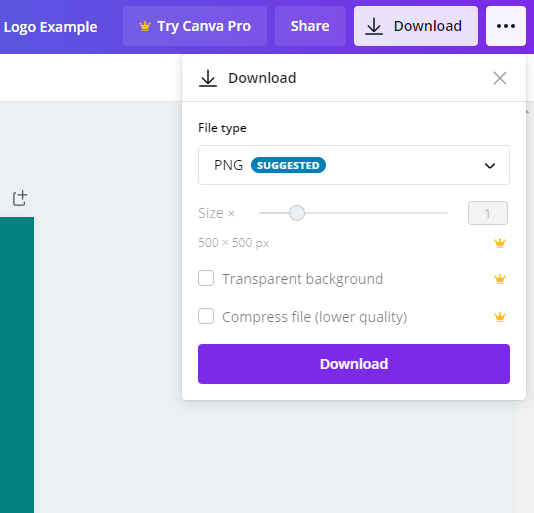 Now we're ready to download our logo so we can use it in marketing, print and whatever else is needed. 
Downloading a finished design is incredibly easy with Canva – just hit the download button in the top right corner. When using the free version of Canva, you don't need to worry about any confusing options – just hit download, and a PNG (small, easily distributable file type) of your logo is yours to keep! Easy!
Check out the finished logo example below…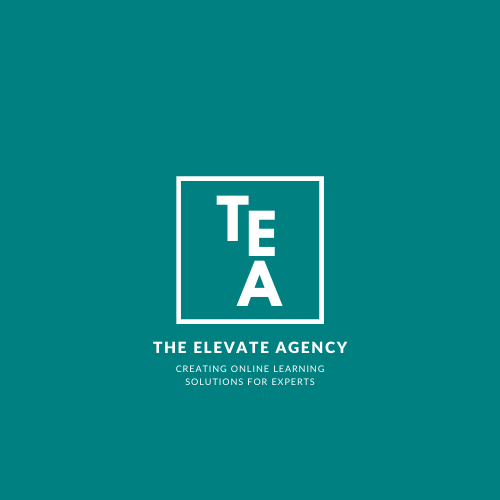 It really is as simple as that to create your own bespoke logo for your next project of business. No back and forth with a graphic designer. No wrestling with confusing, bloated graphic design software.
Just a simple, easy to use web-based design platform with loads of formats and more templates than you can shake a stick at. 
In a future blog we'll take a look at the differences between Canva Free & Canva Pro – so make sure to check back!
Do you need assistance running or maintaining your current website? Want to launch that next big project? Perhaps you want to grow your list? Create a bespoke funnel for new customers to find and buy in your business?
We can help!