How to: Workflow Management Systems that Streamline your Amazing Business
A Workflow Management System in essence is software designed to aid with streamlining regular processes in your business. The aim is to increase efficiency and reduce the amount of time spent repeating tasks that could be handled by WMS.
Within a WMS, you'll create a form that holds information about a regular task. This could be client on-boarding, paperwork filing, customer relationship management, or anything you regularly do in your business.
The form features a sequential path to follow, which can include automation & reminders, and when finished will result in the task being completed.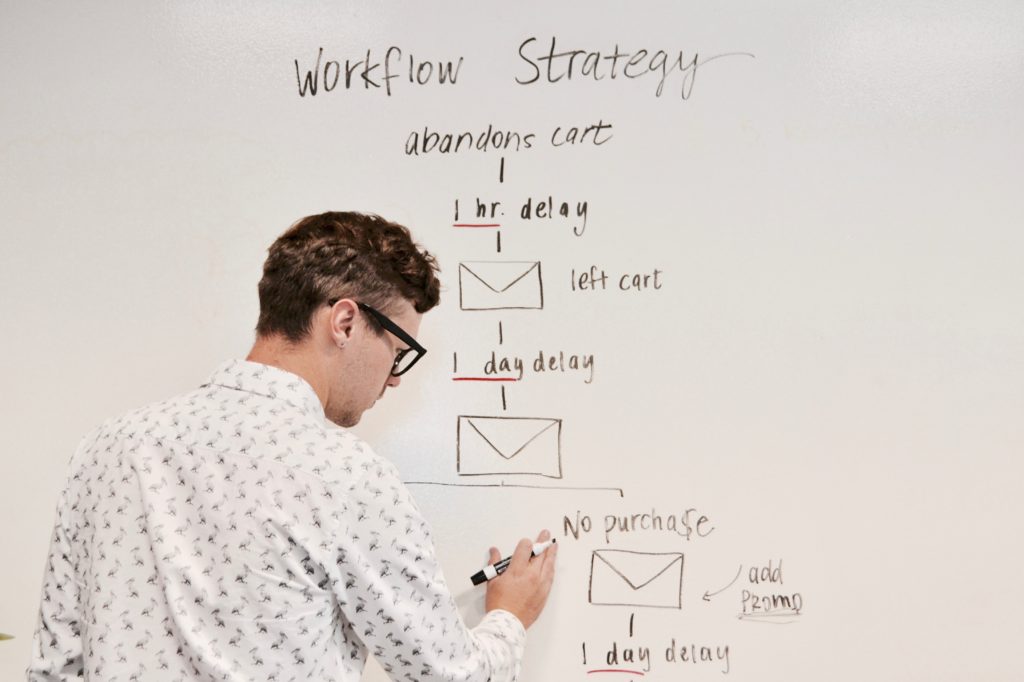 Why use Workflow Management Systems?
We've spoken about what a Workflow Management System is and mentioned some of the uses, but you might be thinking 'why?'. If you're a small business or startup you might only have a few repeat processes and they might not even be too complex.
If you've read our social media or blog posts before, you know how much we love automation here at Elevate Agency. If something can be automated and taken out of your busy hands, then that leaves more time for strategy, business development, and also more free time for you!
So even if you're just starting out and have 1 or 2 processes that could benefit from WMS, we can't recommend starting early, enough!
Now you know what a Workflow Management System is, and why it could elevate your business and allow it to grow – the question is what WMS to use. Don't worry – we've got you covered!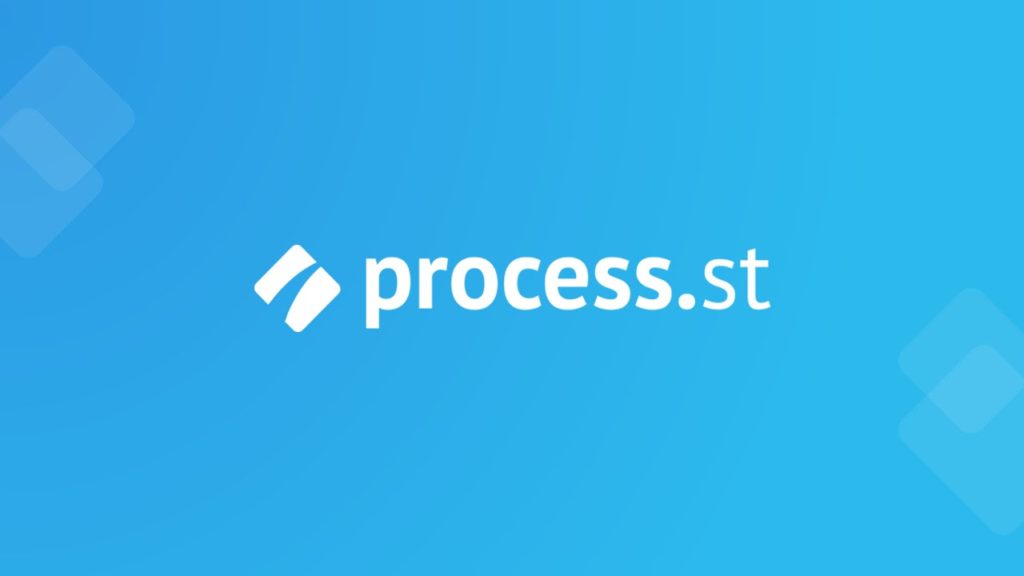 Here at Elevate Agency we have a lot of processes that we need to repeat for new clients – so we're well versed when it comes to WMS. That's why we can wholeheartedly recommend Process Street. As far as WMS go, Process St. features all the workflows and automation you need to streamline your routine business processes.
It's also incredibly easy to use, with plenty of templates and guides to get you started. Included in the automations is integrations – if you've never used integrations before, they're handy ways to connect different applications or services together to save time switching between them. It also means you can integrate different applications into your Process St. workflows.
You can sign up to Process Street by clicking here (we're Process Street partners, so if you do start a membership, we receive a small bonus at no extra cost to you). When you're signed up and ready to go, read on and we'll take you through how to use Process Street to Streamline your Business.
How to use Process St to Streamline your Business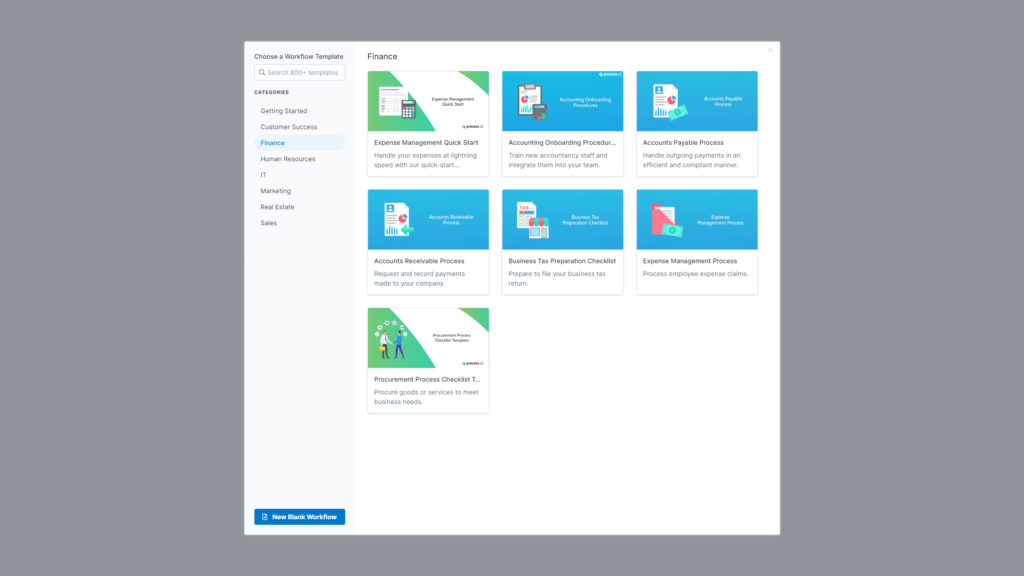 Process Street comes packed with template workflows that we love. Categorised so you can easily find a workflow for your specific business, there are workflows for Customer Success, Human Resources, Marketing and Sales just to name a few!
For this example, we'll take a look at the Marketing workflows tab, and select the Blog Pre-Publish checklist. Loading up a template is as easy as clicking on it to load it up into your account.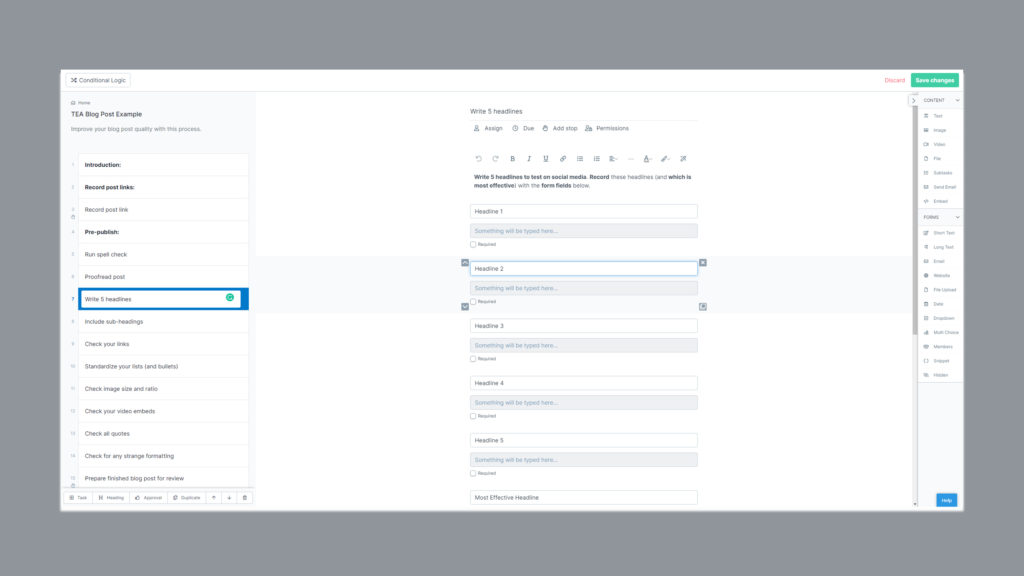 So, we've loaded up the template workflow, and it's open ready for us to run through. But it's likely you'll want to make changes to a template workflow before using it, to fit your business. With Process Street this couldn't be easier.
Inside the workflow, click the edit workflow button, and you'll have full control of all elements of the workflow – the order, the content within each step, and the automations (if there are any).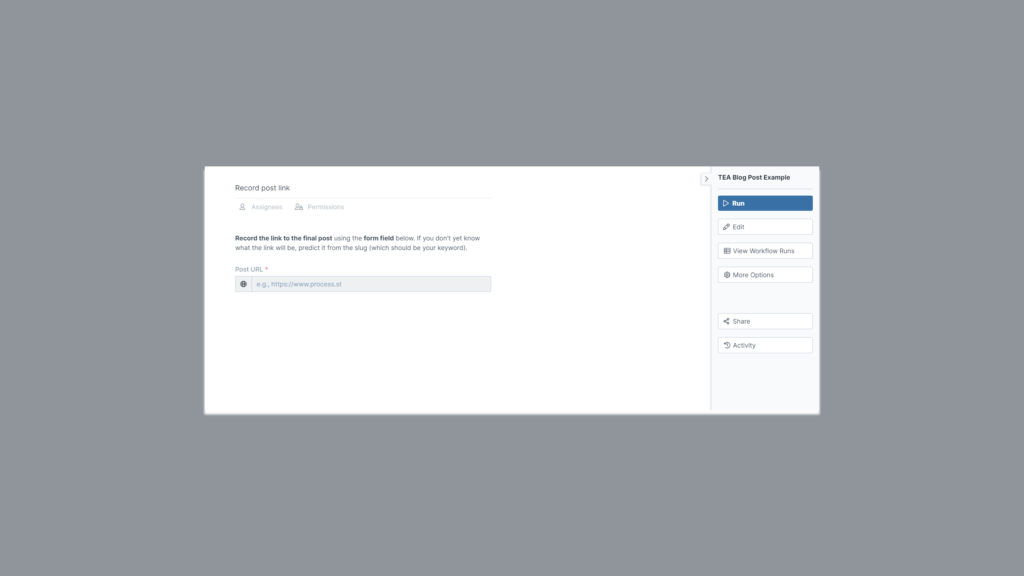 When you've edited your workflow and are happy with the entire process, it's ready to be used when you next need it.
When the time comes, just click the 'Run' button at the top right of the page. This will start the process from the beginning, and take you through each step.
Depending on the step, you might have to input some text, embed a video, or more often than not there's text to remind you to do something in the process.
The beauty of Process Street is in its simplicity – it can act as a workflow of reminders for a process, so you can just run through it each time you need to undertake the repeat task.
Remember to sign-up to Process St. by clicking here, and try the steps detailed above for yourself! 
Need help? Let's work together!
With that, you now know the basics of how to set up a workflow on Process Street to expedite your regular business tasks, leaving you more time to develop your next awesome business idea.
There's so much more depth to Process Street that we haven't touched upon in this blog post – automation, reports, and scheduling workflows to name a few. These more advanced sections of Process Street can take your workflows to the next level, and if you've signed up to Process Street and need help – then get in contact with us by clicking the button below!