How-to Create Amazing Content for your Online Course
When it comes to making content for your course – it can be hard to know where to start. While we truly believe a great course with engaging content will speak for itself, you still need to present it in a high-quality way.
We offer hour & half-day strategy sessions where we can help you create a plan for your course – but we've also put together this helpful blog post to get your creative mind whirring.
Read on to learn how-to create amazing content for your online course!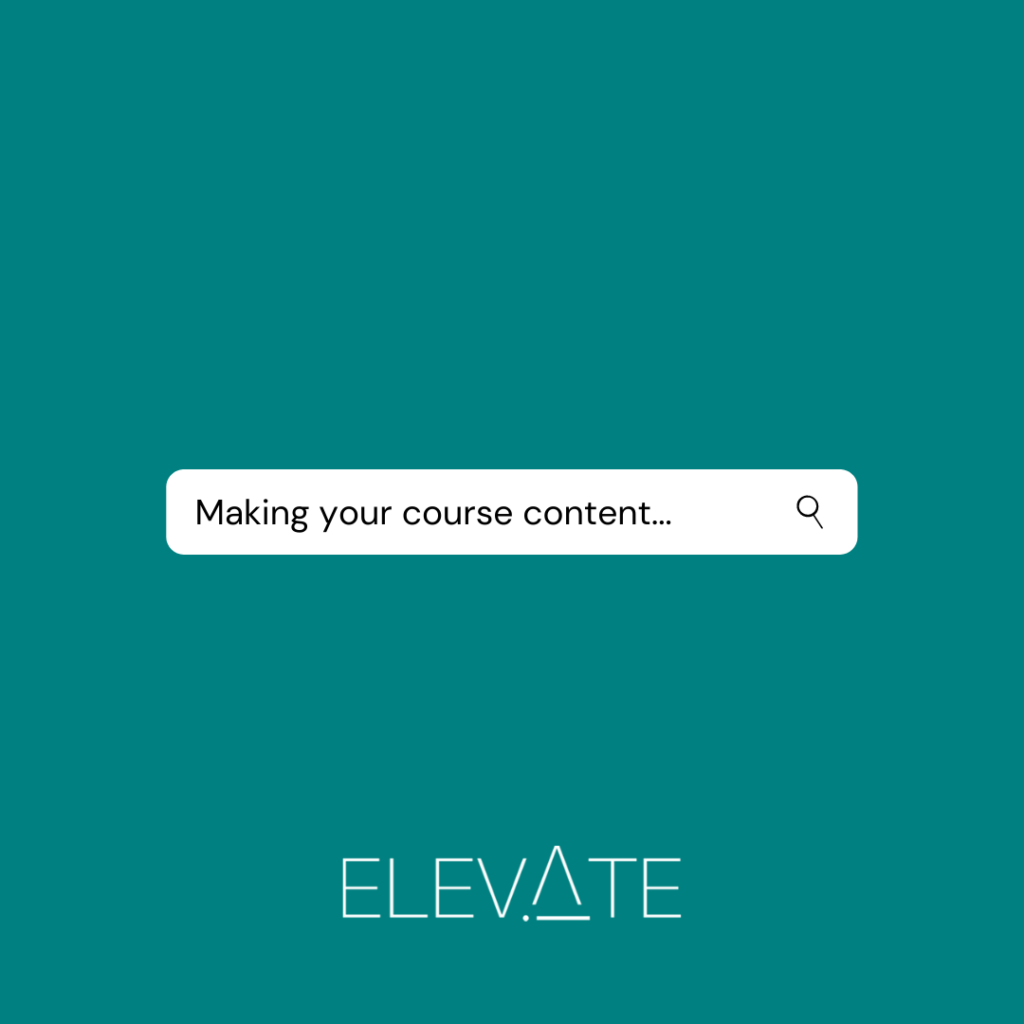 Starting off with a blank page can be the hardest part of planning your online course. You have all the knowledge you want to share, and you know the cliental is there – but how do you teach them?
A good place to start is to write down what you want the customer to know at the end of your course. Construct an achievable goal or outcome. Could they now start their own business in your sector? Could they use this knowledge to make revenue themselves?
Think about how you learn best and implement this into your course. If you're a visual learner, create amazing visual content that complements your course.
Think if the knowledge you want to share is enough for one course, or could it be split into a few courses? Then segment each course into separate releases. For example, you could release the content in modules. In Kajabi, you can 'drip' release your content – this means when someone signs up, they'll have access to the first module, and then after a pre-determined amount of time, the next module release.
Another point of consideration is whether you'll update your course. Many prefer to create content en masse and work with us to upload the entire thing to exist and earn you recurring revenue. Some treat their course as a living, evolving thing that they add to frequently. There's no right or wrong here!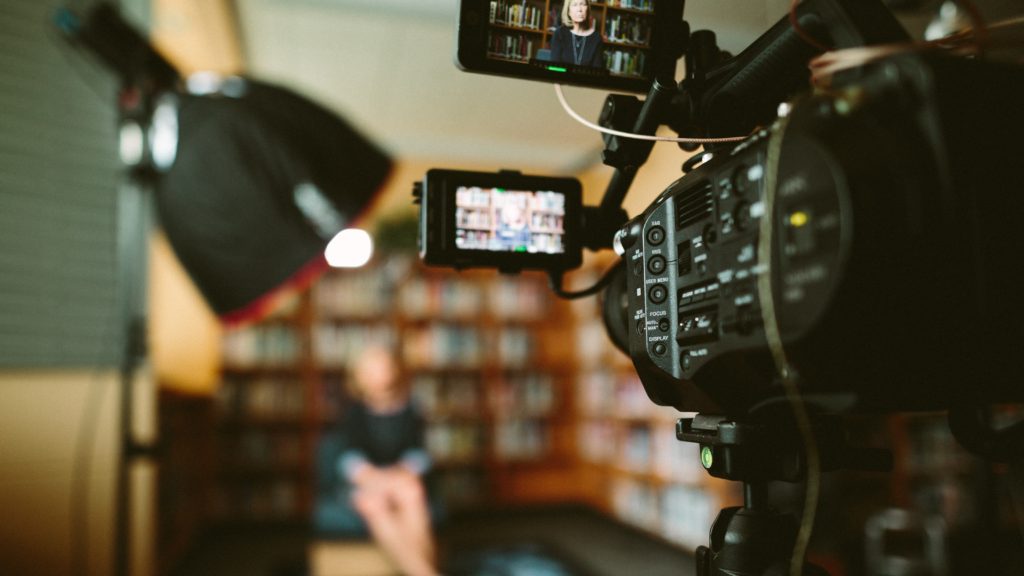 This part depends heavily on the nature of what your online course offers, but there is some broad guidance to be given.
Customers love to see & hear you, to put a face & and a voice to the content. This is more/less relevant depending on your content. For example, if you're selling a course that has you as the figurehead, or relies heavily on your personality, you'll want to make this front & centre. If you're providing something like technical help or you're less confident in front of the camera, then be sure to focus more on the content.
If you do film in person, think about how you're filming. You want to make sure you look professional, so we recommend getting a good quality DSLR or camcorder & some basic lighting. You don't have to be Martin Scorsese or have an entire film crew to hand – just think about your set-up and how it will look ahead of time! If you wanted to take your production to another level, you could hire a director or editor using Fiverr!
If you need to record on your screen, we recommend software like OBS or Loom. You can record your screen and the input from a good quality webcam and have amazing video content for your course ready to go!
Creating Graphics & Logos
You might, if you're creating a course as part of an existing business/project, already have a logo, graphics, and any assets you need to promote the course.
But if this course is your first foray into your digital presence, or you simply want to freshen up the assets you use – you have a lot of options.
If you have little to no graphic design experience, something like Canva is a fantastic option. Easy to use with plenty of templates, we posted a whole article on using Canva to create a logo here!
However, if you have experience using graphic software and you want more creative control over what you make – the Adobe Creative Suite provides all you need to make stunning graphics & more! Have a read of our article we put out a few months ago on the best features.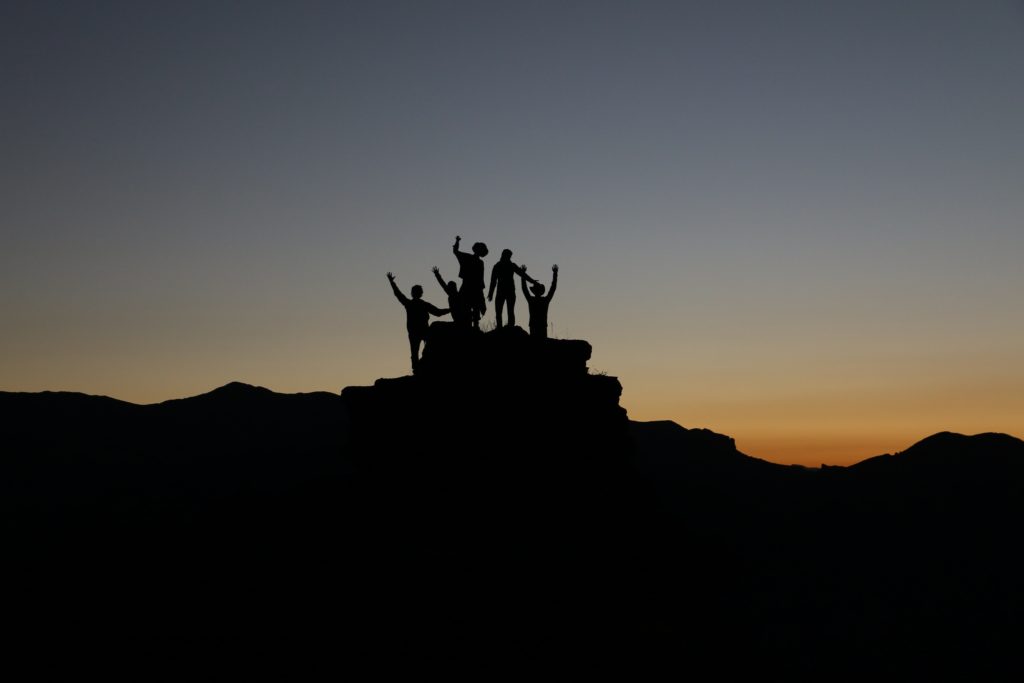 A major area that is missed for many courses is an area for the community. Providing customers with an area for discussion and development outside of the course is an amazing way to get people talking about your course. You also can become a leader and a face of authority in your area of expertise, which legitimises your course.
Our co-founder, Laura Payne-Stanley, recently posted a great blog on creating a tribe for House of Seductology, which highlights the importance of creating a thriving, engaged, and passionate commercial tribe.
So consider providing your community with a hub – this could be within a platform like Kajabi or off-site in a Facebook or Whatsapp group.
If you follow all the steps above, you'll be well on your way to creating amazing content for your new course. Now it's time to get the content online & out into the world.
We recently posted a blog looking at the best course platform in 2021 – and the resounding winner for us is Kajabi. For features, ease of use, and the number of extra features – there's really no comparison.
We have a wealth of experience getting experts and professionals courses online using Kajabi, and your course could be next. Want to start the process? Click the button below and book a strategy session with us, or just get in touch to find out some more information!
DISCLAIMER: As affiliates, we receive a small bonus at no extra cost to yourself, if you decide to sign-up to any of the services using our link.